National Association of Independent Writers and Editors. NAIWE is a professional association for all publishing professionals.
The organization is comprised of freelance editors, writers, indexers, proofreaders, researchers, desktop publishers, translators, and others who offer a broad range of skills and specialties, as stated on the website.  Here I can also find folks to collaborate with in designing book covers.
I earned my accreditation in Public Relations while serving on the board of the Florida Public Relations Association (the longest continually running p.r. association in the U.S.), in 1994. 
Now, in my 21st year as a member,  
I have always followed the PRSA Code of ethics  when crafting branding, marketing and advertising messages and delineating between them all.
 I am a member of  Western North Carolina PRSA chapter, which formed in 2019.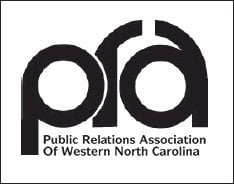 (Dissolved) I joined Public Relations Association of Western North Carolina (PRAWNC) as a board member in  2008 . When the 29-year-old organization disbanded due to low membership and the rise of online social media, I created Public Relations Alliance of WNC on Facebook as a resource to keep PRAWNC going. However, in 2019, I bid it adieu as other social media focusing on public relations became the norm.
 I was a founding board member of the AAF Asheville 2009. The American Advertising Federation is the nation's oldest advertising association. This was the original logo. Wrote the  by-laws. Was the first ADDY chair. Wrote the scripts for the first two ADDY award shows. Was newsletter editor for almost two years.  As far as I can tell, it's defunct. No one's bothered to update the poorly-designed website since 2018.